About Mirror Image Cleaning Services
We began cleaning domestic and commercial windows in 1997, expanding to the builders clean on residential sites not long after.
Our reputation for providing a quality service that could be relied upon grew, as did the ranges of services we could provide. As well as domestic cleaning, we now cater to a wide range of businesses, including detailed cleans for aged-care facilities, site sheds and final cleans for large construction sites.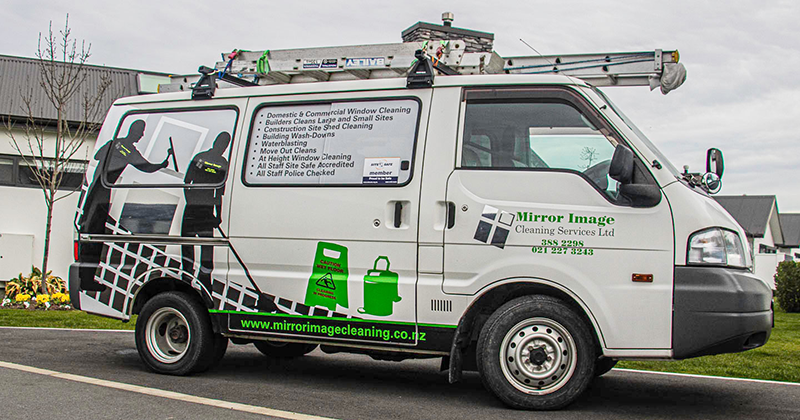 We are an equal opportunity company. Our staff enjoy what they do, are professional in attitude, reliable, friendly and fully trained.
All staff are Police checked and undergo pre-employment drug and alcohol testing.
Our clients can rest assured that we will deliver quality service every time.
We use a variety of cleaning products, including low chemical or eco-friendly products when required.
If you have a favourite cleaning product or require a specific type of cleaning product, let us know, and we will use them in your clean.
Our goal is to look after our clients, ourselves and the environment when we clean.
All products that we use have Material Data Sheets on-site for exact information.
"Recently I asked Mirror Image Cleaning to clean a home for a client of mine (we had just finished renovating her house), who had multiple, serious chemical sensitivities. No chemicals at all could be used in the cleaning process. Without batting an eyelid, they agreed to do this, showed up with the correct products, delivered a spotlessly clean home, as usual, and the client was healthy and happy."
Joanna Hopkinson
G J Solutions Ltd
"We use Mirror Image Cleaning Services to spring clean our rental properties between tenants. They do an awesome job, turn up when they say they will and get the job done right first time. If you are looking for a timely cleaning service done right first time, make sure you call Mirror Image."
"As a busy office in Christchurch, we can thoroughly recommend Mirror Image for commercial window cleaning. Due to access availability, we have to have our internal office glass and windows cleaned during work hours and the staff of Mirror Image are prompt, thorough, and respectful of our staff's working space and client information."
Melanie Renner
HSW Limited Accountants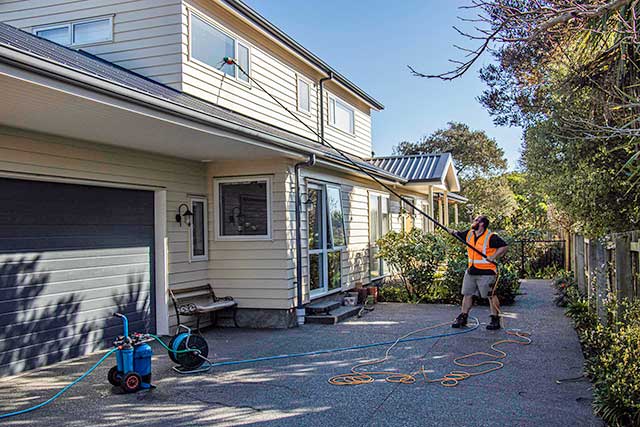 Our Pure Water System uses a small portable purifying unit that attaches to your outside tap to purify the water that we use on high windows.
Pure Water is water that has had 98% of its mineral ions, or impurities removed, similar to distilled water.
Pure Water acts like a magnet to dirt, attracting the dirt from the glass on your windows.
Why use it? Spot and residue-free clean sparkling windows, no more detergent (kinder to the environment), work on higher surfaces from the ground = SAFER, glass stays cleaner longer leaving no residue or build upon the surface.
Health & Safety, Security & Insurances
For your security, all of our staff are Police checked and Drug and Alcohol tested in the selection process of employment with us. They are trained in Site Safe Health and Safety training courses, updated every two years. We have specialised height trained staff for at-height work and First Aiders on site.
Our company has also achieved 88% in Site Wise Health and Safety accreditation.  We hold Public Liability insurance, and all vehicles are insured. Full Health and Safety documentation is available for your assurance that we will uphold workplace safety.